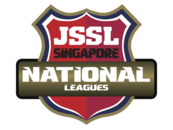 SINGAPORE NATIONAL YOUTH LEAGUES
Singapore's No 1 Youth Leagues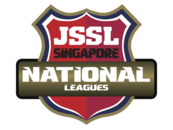 REGISTRATION FOR JAN-MAY 2023 SEASON IS NOW OPEN
The New Season will start on January 29, 2023 after Chinese New Year holiday.
Deadline for new team registration is December 9.
For those teams that are presently taking part in the 2022 league Season there is no need to submit any of your existing league teams.
All existing league teams will automatically be ranked based on their present league position and will be placed into the year above and appropriate division for the new season.
The Girls Leagues have been amended to G11, G13, G15 & G17 with a new G9 League added. This way teams and players are able to remain together in the same team for the new league season.
The new league and division team allocation will be sent out on December 18 and after Registration for new teams closes.
Please remember that the goal of the National Leagues is to ensure all teams are placed into a division of equal level to ensure even and competitive games whether it's in Div1 or Div4.
REGISTER YOUR NEW TEAMS - here Closes December 9.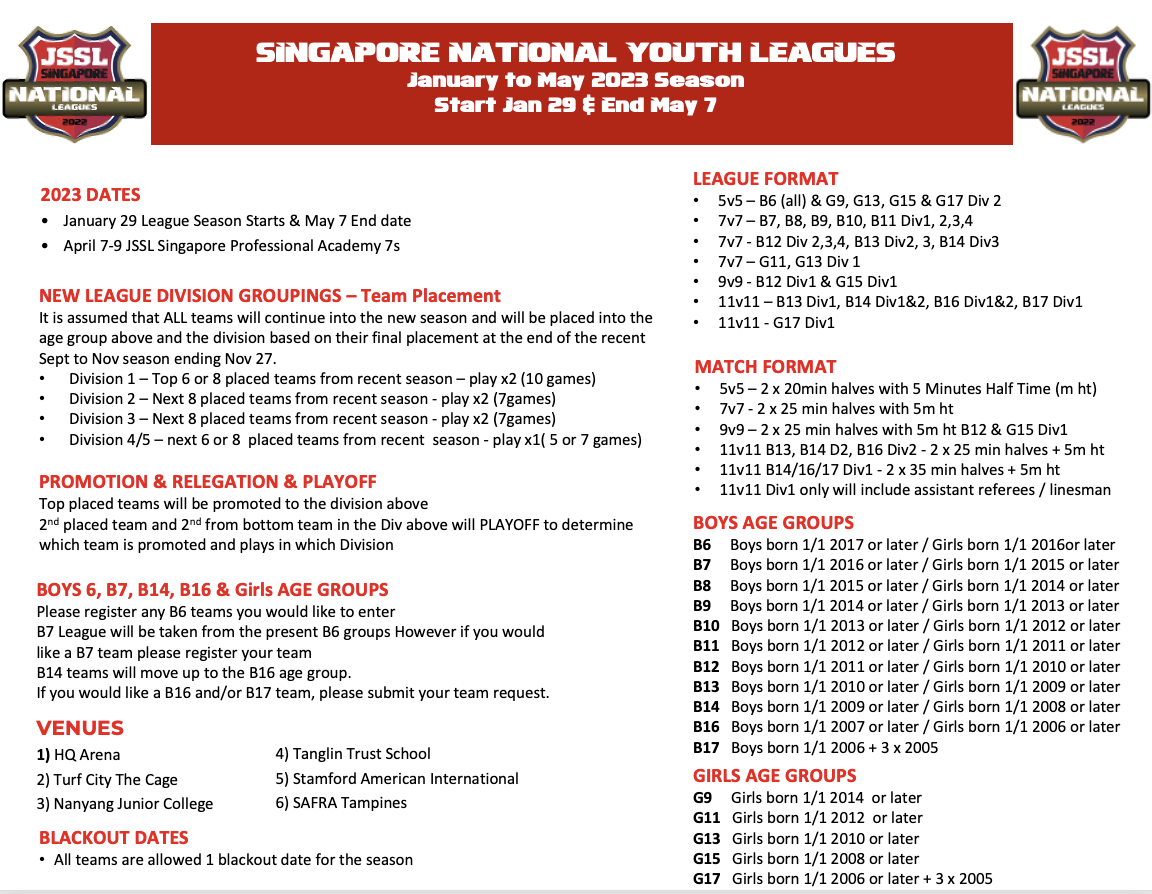 LEAGUE FEES
Teams will be charged a League Fee, on a game basis, depending on how many teams are in their division as follows:
$120 per game for 40 and 50min games (10 games = $1200, 7 games = $840, 5 games = $600)
$180 per game for 50min, 11 aside with assistant referee/linesman (10 games = $1800, 7 games = $1260)
$200 per game for 70min, 11 aside with assistant referee/linesman (10 games = $2000, 7 games = $1400)
League fees include Championship Trophies for each division but exclude individual medals that will be charged at $8 per player.
There will be a strict policy that if a team cancels a game regardless of the reason, then they will be fined $200 for a normal game and $250 for an 11aside game with 3 referees, with a credit note going to the team they are playing.

PLAYER RULES BETWEEN NATIONAL YOUTH LEAGUE AND YCL

Social, News & Weather
Facebook
Never miss an update
Follow the site to get the latest news and results straight to your email